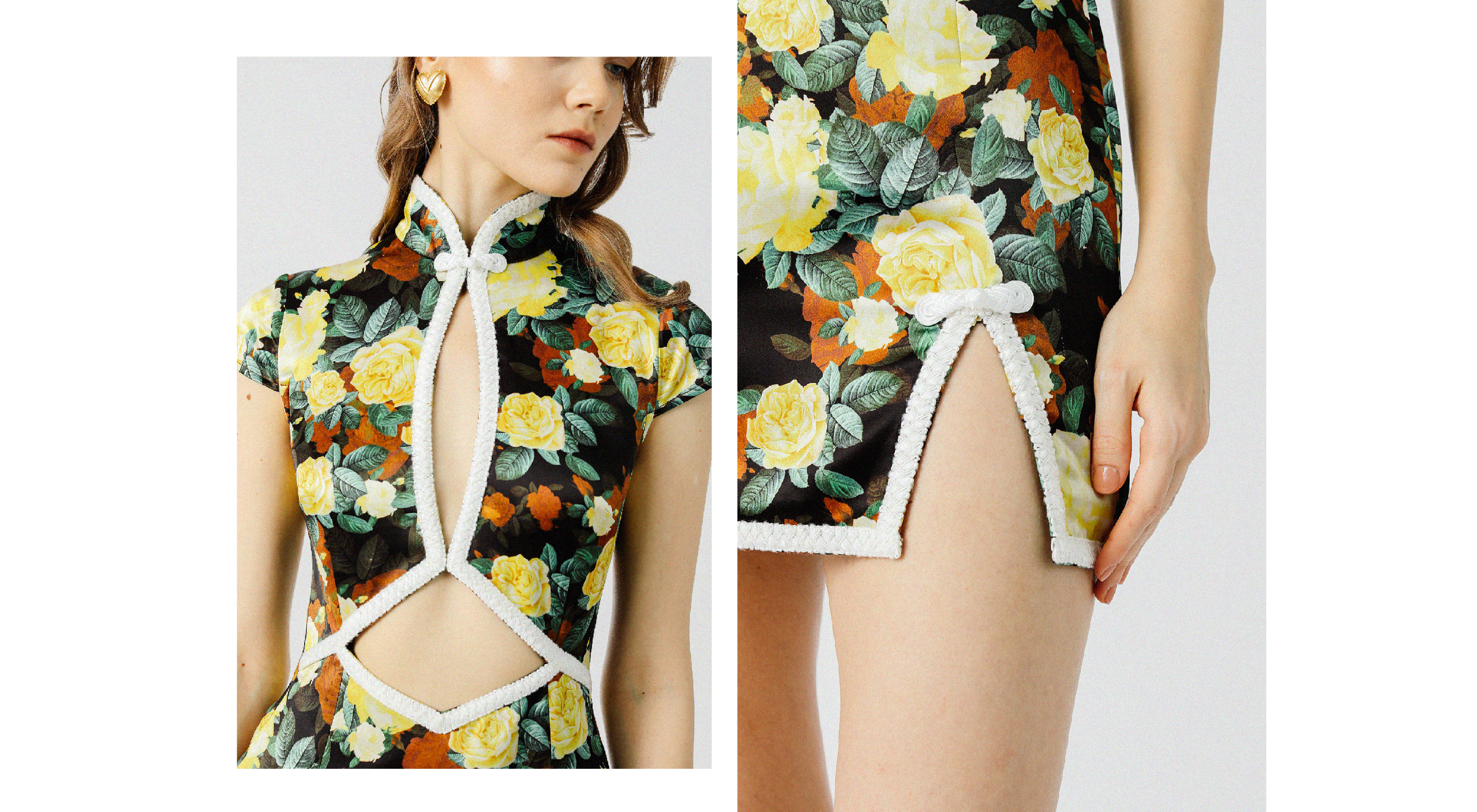 Modern Cheongsam
The Cheongsam, also referred to as the Qipao or Mandarin gown, is an iconic style of women's dress originating from China, revered for its masterful tailoring that balances elegance and sensuality in perfect harmony.

Renowned for its form-fitting silhouette, high collar adorned with Chinese pankou knot buttons and illustrious high side-slit for a touch of allure, the Cheongsam is a timeless statement of femininity that perfectly flatters the natural contours of the female body.

The thoughtful craft and design of the Cheongsam inspires all of our creations at SAU LEE, dedicated to cherish women to make them look and feel special. Our modern reinterpretations are a signature of our brand - paying homage to our heritage and an invitation to truly celebrate polycultural fashion around the world by fusing quintessential elements with contemporary point-of-view in fresh beloved designs. New shapes and lengths, bolder colorways and patterns, wider range of luxurious fabrics and embellishments.

Sensual, glamorous yet retaining the essence of understated elegance and sensuality, each contemporary iteration updates the tradition for the next generation of heroines to live her reverie in new ways that she creates and to be the hero of her own story.